Fraunhofer ISI
Catenary trucks: Electric highways in Germany require broad social acceptance
Road freight transport in Germany is largely based on diesel engines. This is a problem for achieving climate goals. Electrical systems like catenary trucks that are powered by electricity via an overhead line similar to trains would be more efficient and more environmentally-friendly. The infrastructure behind this, a so-called eHighway, is already technically feasible; eHighway systems make already ecological sense today and economic sense in a few years. The question is: are they socially accepted? Fraunhofer ISI discusses the key points of this technology in a policy brief.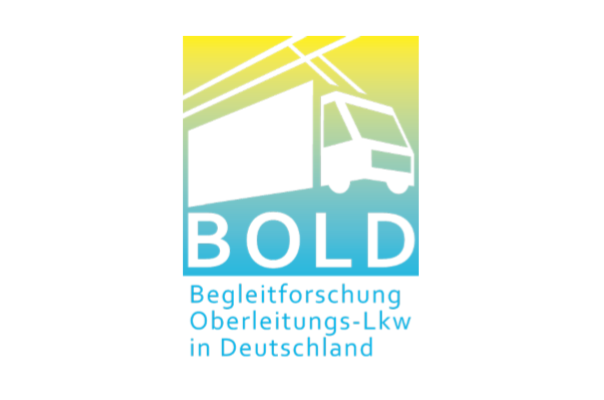 Particularly busy highway sections would have to be equipped with overhead lines in order to match the diffusion of the eHighway technology to demand. This would affect about 4 000 km of the roughly 13 000 kilometers of highways in Germany. If the electricity used in it came from renewable energies, this would hugely improve the carbon footprint of road freight traffic.
In the policy brief on the diffusion of eHighway systems in Germany, the authors Uta Burghard and Aline Scherrer from the Competence Center for Energy Technology and Energy Systems write that not much attention has been paid to societal issues so far, but that these are important when implementing eHighway systems. Its social acceptance as well as the actors involved in eHighway systems are being analyzed as part of the accompanying research funded by the German Federal Ministry for the Environment.
Nationally coordinated strategy is missing
According to the policy brief, so far, the technology has not reached the level of awareness among the general population and specialist circles that is required for its broad support in society. It is true that the number of organizations dealing with eHighways is increasing, but usually only at a local level. So far, what is missing is a nationally coordinated strategy or even an international one, consolidated networks of policymakers, industry and research, and a joint vision for eHighways.
The reservations about the technology in society also need to be clarified, and how these could be overcome. "Above all, the technology's visual similarity to rail transport sometimes arouses negative emotions", write the authors. In addition, the financial expenditure for constructing the infrastructure is perceived as "very high". Many expect that expanding the infrastructure will be accompanied by traffic problems.
Based on their investigations, the authors recommend:
Communicating the pros and cons of the technology clearly and comprehensively. This should target the important concerns and reservations of the local population and positive effects, such as lower noise and pollutant emissions, should be communicated better to emphasize the advantages of the technology.
Creating planning security. Haulage companies that are involved in field trials are very interested in the technology, while most of those with no involvement appear to be adopting a wait-and-see attitude. These companies need planning security and a broader offer in terms of a real market so that more companies shoulder technology development and marketing in the future.
Successful field trials and knowledge building. This increases public awareness of eHighways and the related technologies. No single technology will be sufficient to achieve the climate protection goals in freight transport. All the technologies available today must be applied side by side in a profitable way.